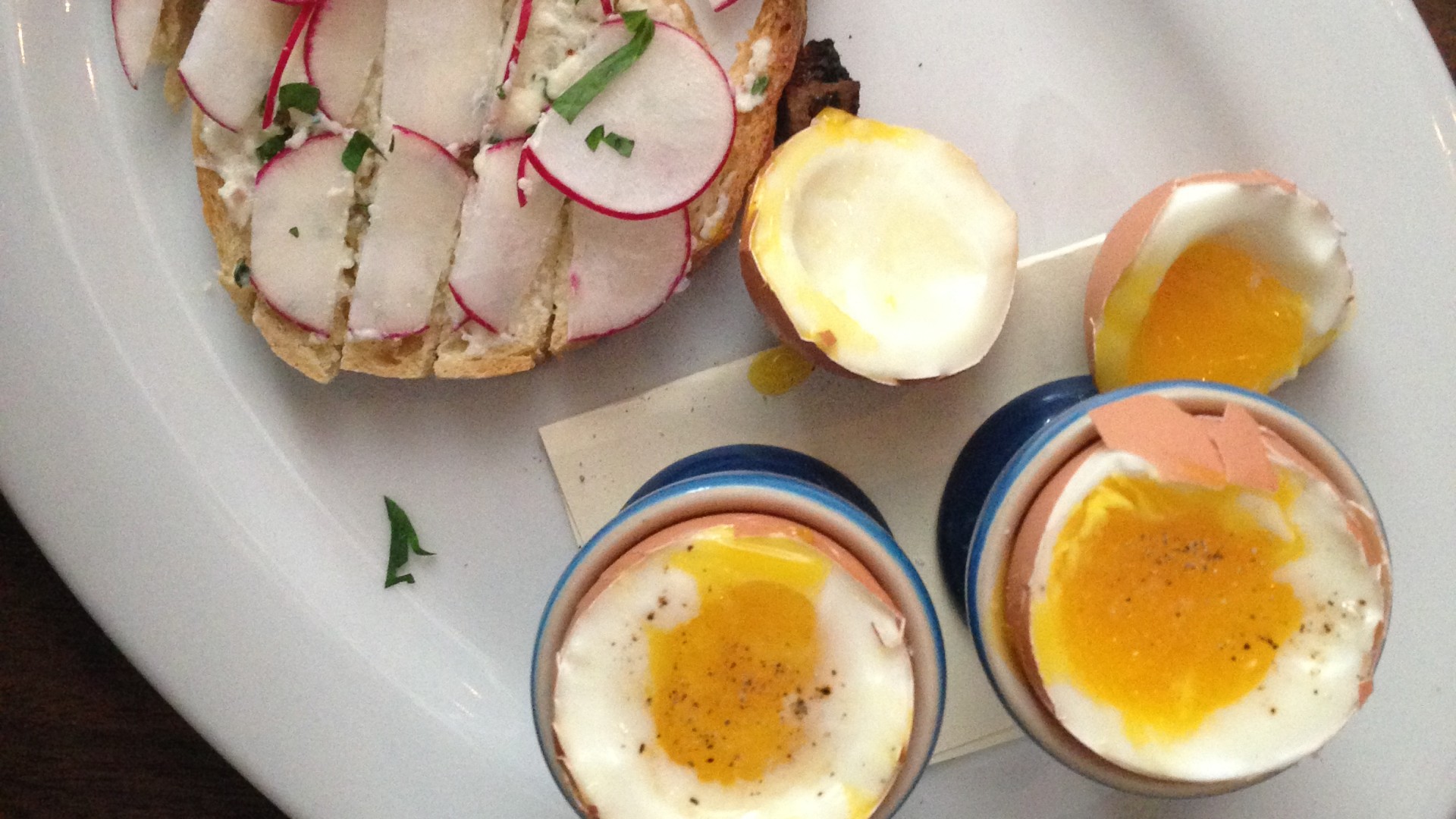 Charleston, South Carolina in my opinion is one of the best cities in the US to plan a weekend getaway in. The neighborhoods are varied, it's super manageable size wise, and it feels like a true escape.
My friends and I spent just two days here that felt in a good way like it was an entire week. We flew in late on a Friday night, jetted straight from the airport to The Ordinary, and then spent the next 48 hours taking it all in and of course, fueling ourselves with some pretty excellent food as we went.
We hit the expansive beaches, we wandered the gorgeous historic district, we walked the downtown, and we visited the below restaurants during that fun and memorable weekend.
The Ordinary
The Ordinary is extraordinary. A completely gutted and reconstructed Bank of America on Charleston's main drag of King Street, The Ordinary delivers from the moment you walk in, through each of the spectacular courses, right up until the uber friendly staff leave you with their local recommendations as you pay your bill and finish off the last bits of the dessert you just couldn't say no to ordering. Our waiter was extremely thorough and knowledgable, and all that he served us was packed full of flavors and gorgeously prepared. We easily worked our way through several different oysters (their specialty, and able to be ordered one by one), blue crab and English pea toast, fresh king salmon with cucumbers and yogurt sauce, two beautiful salads peppered with fresh vegetables, very memorable fried oyster sliders, and perfectly sauteed sugar snap peas. Easily a favorite meal of the trip.
Hominy Grill
If you want to find a menu with southern staples like fried green tomatoes, shrimp & grits, and biscuits galore, Hominy Grill will deliver. A homey feeling place with a nice outside seating area and a window to order drinks while you wait, some things were better than others here (A+ to the FGT's with a side of ranch) but a traditional feeling brunch was had nonetheless.
Fig
Chef Mike Lata's first foray into the dining scene in Charleston, FIG has been opened since 2003. It's won awards, and it's made a serious name for itself in the colorful CHS food circuit. In my opinion though, I think unfortunately it may have seen it's heyday. Having first eaten at Lata's newest endeavour on our first night, The Ordinary, and knowing all the buzz about this apparent institution, I was more than poised to be blown away. My immediate feeling upon walking in – old fashioned, not in a cool way, with a touch of eighties. It felt dated. Feelings upon working our way through the food – very good, but definitely not great. Not super unique, not all that creative. Our waitress was full of energy and incredibly sweet and attentive, which I liked, but the dishes fell short which was disappointing. There were a few standouts – the ricotta was undeniably incredible, melting in your mouth like cotton candy. The dense kale salad covered in fresh grated cheese was pretty great, too.  Our mains though were solid but unmemorable, all the while burning big holes in our pockets. Maybe this is an ode to all of the wonderful places we ate, and I really do hate to admit this, but FIG was definitely my least favorite meal of the weekend. Not at all the outcome I expected.
Chez Nous
Wander down a gravel driveway, find yourself a little gem named Chez Nous. There is no way you can walk into this beautifully converted home, and not feel a little bit of magic. The setting is quaint, rustic, and European feeling, the menu each day is a variation on two starters, two mains, and two desserts. Oh, and if you go for brunch, starting things off with an incredible croissant, pan chocolate, and bread basket is an absolute must.
The Obstinate Daughter
Salty skin, sandy feet, a flushed face, and a huge appetite. That's all you need to prep for a meal at The Obstinate Daughter. Located out on Sullivan's Island, about 20 minutes by taxi from downtown CHS, this is a gorgeous restaurant with nautical vibes sprinkled throughout. The menu was large and diverse, and the dishes come pouring out at a rapid speed once you place your order. Think low country shrimp roll with polenta fries next to asparagus crudo next to griddled octopus next to penne with cauliflower, chili flake, mint and breadcrumbs. Cocktails are very tasty, too, albeit a bit light on the alcohol content.
Butcher & Bee
The sandwiches are big, tasty, and there's plenty of them. Written out on a chalkboard to your left when you walk in, the menu shifts daily, always with a choice of about 8-10 eclectic, and also gigantic, creations. The salads and sides you order come first, and were pretty notable in their own right, inclusive of things like a pita salad with zatar ranch (never a bad thing) and a delicious kale and peanut coleslaw. The atmosphere, too, was cool and quirky, and completely welcoming.
Add comment