The idea of visiting the country of Guatemala had been on the periphery for me for years. When I was traveling around South America in the late winter and spring of 2012, many people that I met had crossed its path. I never heard anything but positive stories and strong sentiments about how special of a place it was. That year I never made it into Central America, but ever since I'd had getting there in the back of my mind.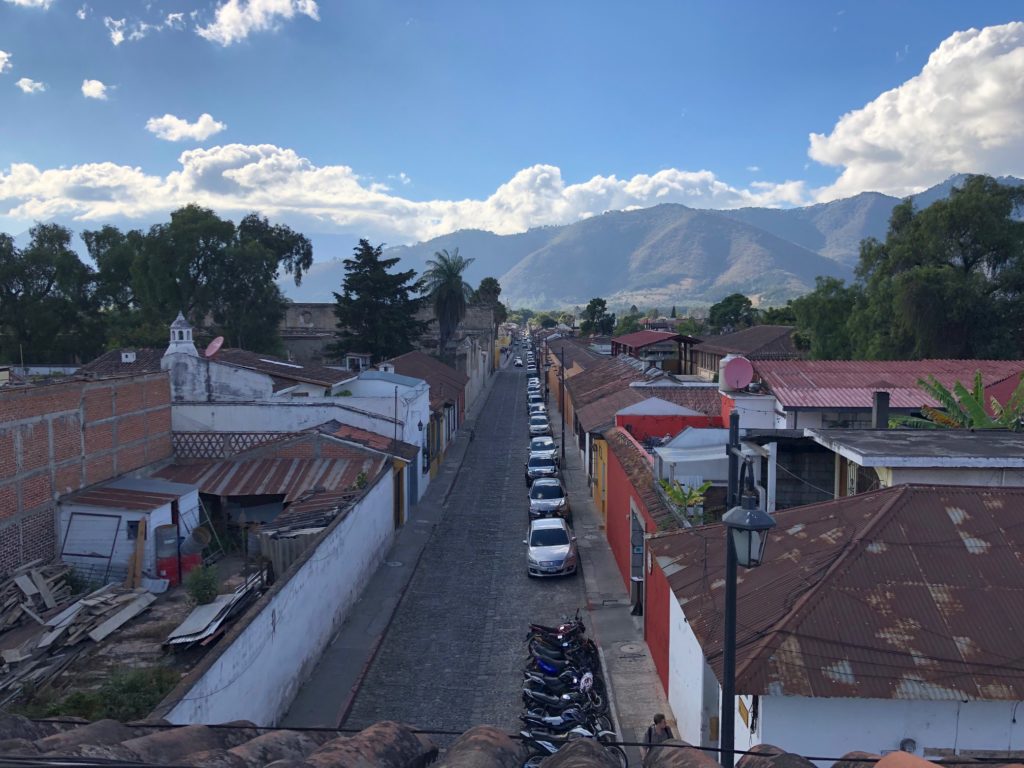 Time went by and I ended up seeing other countries in the area before this one; Nicaragua, Panama, Honduras and Costa Rica all happened first. When Christmas 2018 was suddenly upon me and I had no solid plan in place, the idea Guatemala resurfaced yet again, and this time I decided to finally make it happen.
The city of Antigua exceeded all expectations. A small colonial city that dates back to the 1500s, it is now considered a Unesco World Heritage site, and for good reason. The streets are absolutely breathtaking and open your eyes to a feeling of magic around every corner. I could not get over how incredibly charming everything about this place was; I would recommend it in a second.
Here are my favorite spots from my wonderful week spent wandering, exploring and learning about how lovely this place in the world truly is. My only regret is not having visited sooner.
Cactus Taco Shop
Cactus Taco Shop is both light hearted and spirited, two traits that are apparent the moment you walk inside. Bold quotes and graffiti cover the walls and bright blue painted tables line the floors. The menu is big, offering burritos, enchiladas, tortas, soups and multiple types of tacos that you can mix and match with each other. My favorite bite was the taco with grilled shrimp.
Caoba Farms
About 10 minutes outside the city, Caoba Farms is a sprawling piece of land that is home to an organic grocery store, several pop up shops, a massive garden and greenhouse, and at the center, a true farm-to-table outdoor restaurant experience. Here we sampled the bean and quinoa burger topped with hummus, spinach, avocado, tomato and cheese, and the falafel plate with veggies and fresh dips. We ate to the tunes of some live music playing as we relaxed and dined amongst the greenery and warm sunshine.
Bistro 5
A charming little French place that we stumbled into for a glass of whiskey on our first night in town, here you'll be momentarily transported to another era. Dimly lit with peeling exposed brick walls, Bistro 5 does its best to mimic a Parisian atmosphere from years back, complete with pommes frites and kitschy mermaid lamps on the bar.
Tartines
The views from the small terrace of Tartines are worth the visit alone. Perched just above the ruins of the Cathedral, you can look straight at them as you sip some wine and enjoy a quiet dinner. The fish of the day was grouper, cooked in a sauce of tomatoes, black olives and capers.
Sabe Rico
The backyard of the laid back Sabe Rico just keeps on going like a winding secret garden. Entirely outdoors and sectioned off into different areas all with slightly different decor, this is a perfect spot to spend a few sunny hours sipping beers and having breakfast or lunch. The shakshuka here was a stand out and ordering with a side of blue corn tortillas made it even more special.
Y Tu Pina Tambien
This simple breakfast and lunch spot was the sweetest. Tiny, charming, mostly painted in shades of turquoise and yellows, Y Tu Pina Tambien is the quintessential easy going daytime place to sample a traditional Guatemalan breakfast. The "El Chapin," which appropriately translates to Breakfast of Champions, was the perfect start to a day of wandering and exploration.
Cafe No Se
This is a dark, hole in the wall mezcal bar that is a must visit. You order either straight shots of mezcal with a side of the local beer, or their version of a Paloma, which was excellent. If you're lucky you'll catch some live music, too. It kicks in at 9pm most nights of the week.
Sky Bar
Owned by an English man that moved to Antigua ten years ago, Sky Bar has a large, usually packed rooftop perfect for watching the sun go down. From this vantage point you can see the entire cityscape sprawling in front of you, the cars whizzing by in the streets below, and active volcanoes spitting smoke into the sky above.
Casa Santa Domingo
While I did not have a meal here, the premises are enough to put Hotel Casa Santa Domingo on this list. The grounds are absolutely stunning and invite you into what feels like a whole other world.  It's worth having an afternoon wander here for sure.
Add comment